Getting Here
Our postal address is:
The Mill House
Midford Mill
Midford
Bath
BA2 7DE
For the purposes of most satnavs and Google Maps an approximate address is:
 2 Midford Hill, Midford, Bath, BA2 7DE
We are located on the B3110. We are the second-to-last house in Midford on the right-hand side and the second-on-the-left as you enter Midford from the Hinton Charterhouse  / Norton St Philip direction heading towards Bath.
The picture below shows the final 400m of your journey.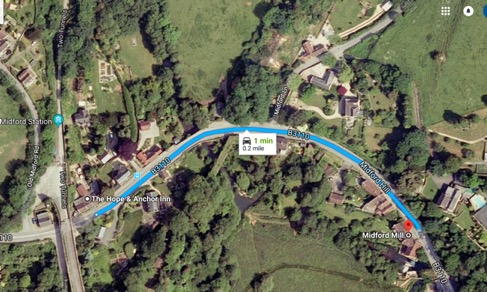 This is an aerial view from google maps that shows the position of the mill relative to the road.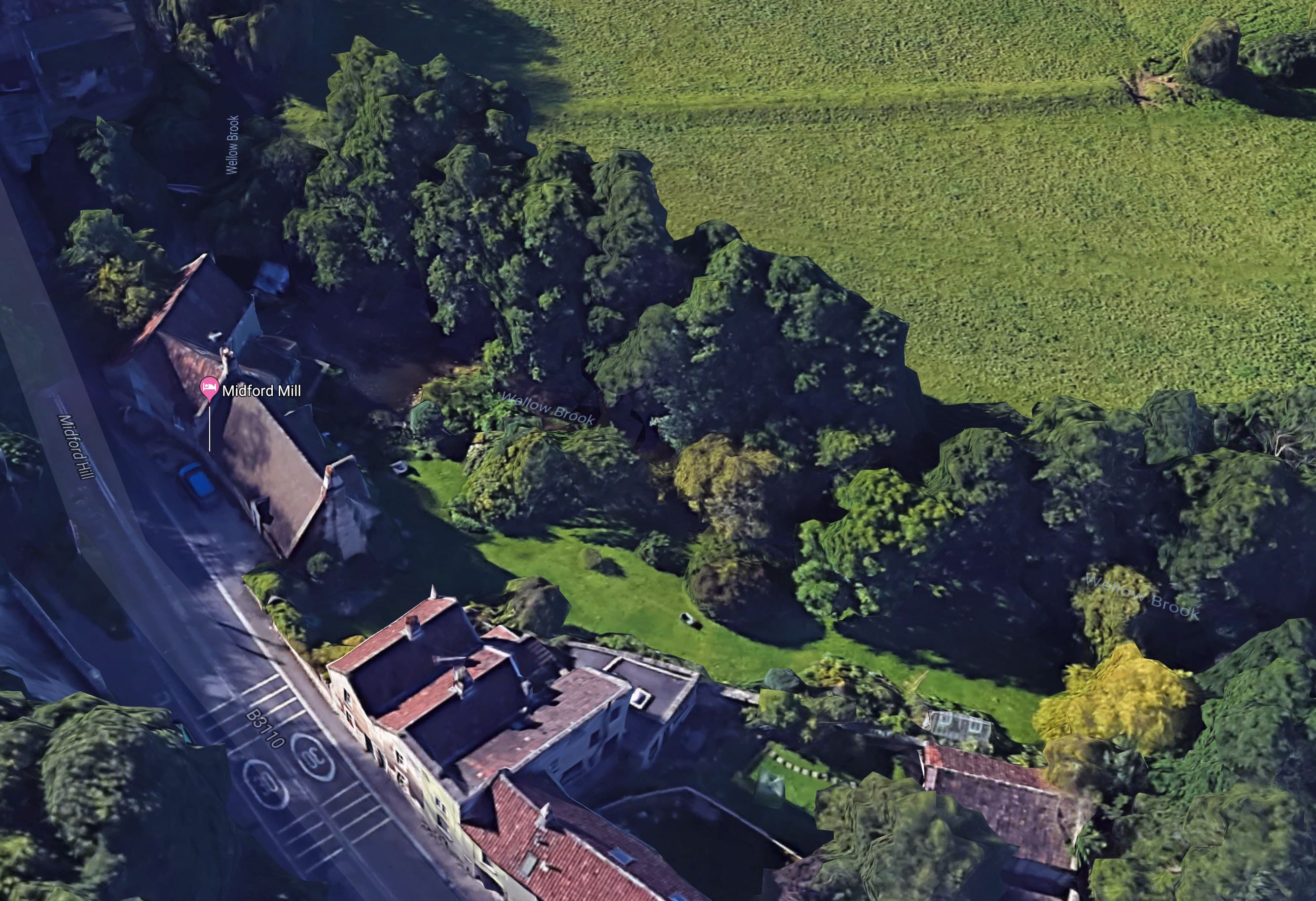 This picture shows the parking for 3 cars (white square) and the position of the 2 main entrances (road and river side).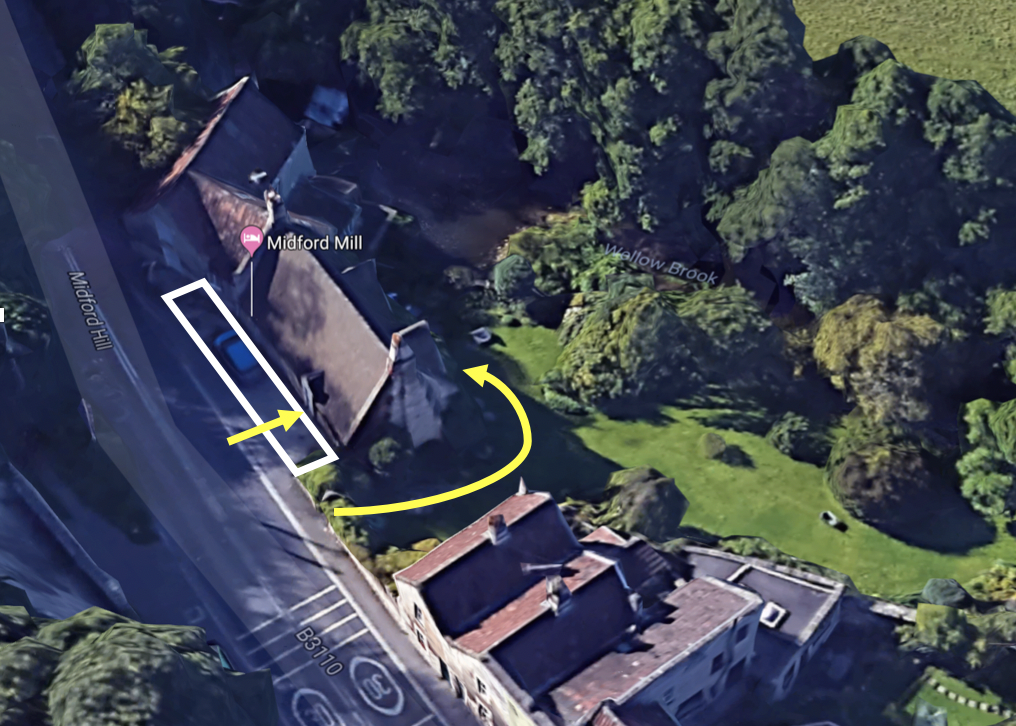 To gain access to the Mill House for the first time you will be sent detailed instructions 2 days before arrival.  Once you have parked up this is the gate to the Mill House that you will need take.  
If you do have trouble finding - please call Nigel on 07902311524.